Introduction

The best platforms

Design

Promote 

Earn

Conclusion
How you can make over $5,000 without a website.
I write this post in very simple language because I like simple stuff, and I'm straightforward to the point without wasting time, so let's get started.
Table of Content
As you may know or heard before, Print on demand, if you didn't hear this concept before, let me explain in a very short sentence(skip this if you already familiar with it) :
Print on demand is: selling t-shirts that have your design by submitting your designs to a printing company, let them do the shipping and customer support for your and you receive a portion of the sale, (around 50% -20%).
If this is still confusing let me put it better, so you basically design something cool on photoshop, or let someone design for your on Fiverr, then you submit this design to like viral style, they give you a link to promote your design, when you receive an order, they will print your design and ship it to the customer, and your receive percentage of the sale.
This is not something new, its been here for at least a couple of years,
What do you need to get started?
to get started you going to need only a computer and internet and few hours a day.
you can operate from your home the best thing is from humble beginner your business could be huge if you keep improving, you might have your own printing company or simply provide design services.
I suggest you research further before starting I'm just giving you my experience running this business.
The business model that can change your life.
This is the business model:
How this works? It's simple, check this website to get started, you need to design something to send it to them and they will display all your T-shirts, mugs that have your mark on their website if someone buys your products you get 50% of the profit without even having a website. Isn't that cool?
this is their pricing plan which you can start for free
Example of Some of the products you can create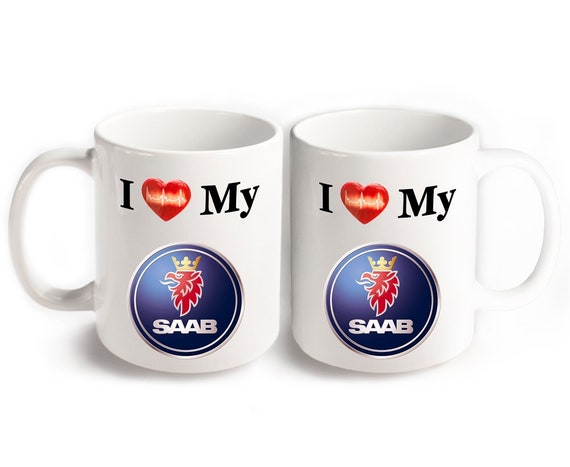 The best print on demand websites
With this amazing website you can create shop to store your design and sell them, printful will handle the shipping and customer support for you, so you can focus on creating awesome design.
Or you can link printful to your Shopify store to have more control over everything.
This site is similar to printful but you not limited to selling on the US only, Redbubble allows you to sell in Australia and Europe.
Redbubble will display your design on their marketplace. This means more traffic and probably more sales.
Another print on demand website that is beginner-friendly and it's easy to use. its a good idea to always check out some of these websites yourself to see which one suits you.
Which print on demand website to choose?
It doesn't matter which one you choose, always test each platform to pick the one that suits you.
Most of them are almost identical, if you're a total beginner you may want to try Spreadshirt because it's easier to use compared to other platforms.
Now let's get to the fun part…
1-Design
If you're not a designer, don't worry there is still a big chance to earn money in this huge market.
By strategic planning
Have you ever bought a t-shirt with some drawings on it? And why? We always buy stuff some of them don't make sense and we have no clue why did we buy it. this is a subconscious decision without even realizing it.
it could be a cartoon movie we used to watch from our childhood, we don't really know.
It is not about the design it's about the strategy of selling, if you have a crappy product with excellent marketing, that can be turned to a great product.
So I suggest you spend the most amount of your time researching. and try to understand why that particular product sold so well.
Its always a good idea to use some of these tools when you researching, like google trends, facebook search box and google search as well.
these tools can be helpful at the beginning to avoid wasting time on product that has no demand (like I used to do).
There are some advanced tools as well, like semrush and kwfinder these tools are the best out there, not only showing your monthly searches it also shows you how difficult is any given term as well as other data to support your search.
Google trend :
If you search any term in google trend it will show you representation graph of the amount of searches that specific keyword had.
This data indicates whether its trending product or may be seasonal.
Select the last 5 years to get a clear idea about that term.
Facebook Search:
Facebook can be very helpful when you searching for a product, sometimes when you type any term in the search bar of facebook it gives you outdated posts make sure to change the date and make it recent months. And select video because most engagement on facebook is video views.
Google Search:
Use google search and watch what kind of result it showing, how many ads on the first page. If there are ads, if you see ads it means there is market demand for whatever you selling otherwise marketers won't spend money on ads if there is no demand.
Remember: People buy emotions, this is very powerful if you think about it.
2-Promote
The promotion of your product can be intimating sometimes because of the fact there are many platforms to promote on, like Facebook, Pinterest, Instagram and search engines.
There are primarily two ways to promote your product, the free method and paid method, let's examine each one in detail:
How to promote your product for FREE :
Free doesn't mean there is no any work at all, it means you have to put afford into it at first, at least a few hours every day. Here are some of the free ways to promote your product.
Facebook Groups and Pages :
The easiest way to promote your product for free is through facebook groups (Please do not share links everywhere without permission or giving value first), facebook groups are very effective if you use them right, here is how to bring potential sales through it:
Answering questions :
Subscribe to a group that is interested in your niche, for example cat lovers or something like that, then see what people are asking, what kind of responses they are getting, and try to provide better and more comprehensive answers to them. Then people will start to trust you and like your answers, now you're building trust and clients at the same time. Keep in mind that these people will be your future clients. Treat them with respect and honesty.
When you give enough answers and become known, you can share your link when the context is right. For example, if there is a post that talks about certain cat and you have that design already made, you can share that link, let's say that post got a lot of engagement and you're trusted in the group, imagine how many sales you can make.
Pinterest promotion:
Pinterest is full of creative people who appreciate and love design, but this platform works entirely different from facebook groups,  to promote your product on Pinterest the best way is to create an awesome graphic like an infographic, it could be simple facts cats with your link to your product.
Example of Pinterest design :
To create amazing designs for free, use Canva it comes with already made infographics.
If you haven't design skills hire someone from Fiverr or find a freelancer on upwork or freelancer.com.
I would suggest Fiverr though because its cheaper and you are testing so I recommend to hire someone and pay $5 to $15 for infographic design.
Search Engines:
I recommend search engine optimization When you have proven product to sell, it's not wise to waste a lot of time optimizing for a product that won't sell. And you have to have a website or store to optimize. learn how to get traffic to your website in this post.
If you have followers that are intersected in what your offering I would highly suggest building an online store to start scaling your business. Shopify or wocommerce is your choice.
When you build your Shopify or wocommerce store then you can optimize your store for search engine to get free traffic from google and bing.
Keep in mind that SEO (Search engine optimization) is entirely separate subject so I won't go into details just yet.
We going to discuss SEO in a separate post in the future. Now lets touch on paid ads,
How to promote your product with these paid ads
One of the best ways to promote your products is through Facebook ads, Facebook allows you to target very specific audience like age, country, city and their interest as well.
Starting a budget can be specified from $1 to whatever you want. Whenever budget increased the higher the reach will be.
Follow these steps to create a Facebook ad:
Step 1
Create Facebook Fan Page:
Go to facebook and tap on pages.
Select Brand
Add logo and cover image
if you don't know how to create a fan page watch this youtube video
Add post include your design similar to this :
Design post
Click boost this post, a window will pop up to let you specify your ad :
Objective: Video Views. Engagement.
Choice age between 18-55.
Location: where you want to sell.
Interest: depends on your niche for an example cat lover, dogs, shoppers.. and so on.
Budget: I like to start with $5 to test the product. As mentioned above whenever budget increased the reach will too.
Duration: Select 2 to 3 days to make sure you reach as many people as possible.
Interact with people by replying to comments help them and show them how to order because sometimes its frustrating how people ask dumb questions like how to order? how much it cost.. you going to see many question in this nature, even though you clarify everything on your post but they keep asking these questions.
When I was selling online three years ago, I used to get intimated by stupid questions from my customers(which by that time I was thinking this must be a joke) I put huge h1 tag including price, but for some reason people still asking how much. that's just how it is you have to be willing to answer and reply to such comments and questions:) they don't know.
This is a very powerful way to bring interested clients to your product, but it requires a higher budget than facebook ads.
If you have a big budget you may try playing with google ads, but I won't recommend that just yet. Because in the beginning at least, facebook ads are more effective and cheaper you can test multiple ads and multiple designs with a budget of around $10.
If you still want to test google ads, create google campaign and insert your link to the product on printing demand . (your unique design link) so the visitors will see and buy directly.
Another way is to advertise on Google is to create a facebook fan page, add your design then use that link when you advertising on google.
3-Earn
Hopefully, by now some sales will star to coming if you do everything right if you've done everything but you not making any sales consider these things:
is your design appealing to whoever you promoting to? the best way to get a good answer is by asking your potential customers about his/her opinion and listen carefully to what they say.
make several designs and test them using facebook ads.
Change targeting on each ad and watch how people interact with your ad
replicate already successful design by adding a bit of change.
Challenge yourself by testing new things (out of the box).
Make sure your pricing is right and always test new pricing.
Conclusion
Print on demand is a great business model and its easy to get started all you need is dedication and a few hours of work and focus.
Treat this business as a real one because it is, and remember this: this is your step stone to extemporal life. There will be a lot of obstacles and fallbacks, but keep pushing toward your goal.
Eventually, you going to make it or learn from it either ways you're the winner.